Platronic was founded by Finnish composer-producer Some-E and singer-songwriter Kay Burden from Germany.
What started 2019 on Instagram with the idea of doing a track together in the foreseeable future, surprisingly turned into a real duo on the 24th of February 2020!
Kay had already given up her dream to find someone on the same wavelength when this Finnish artist and producer called Some-E sent a video to her. A piano intro, a song idea, that touched her deeply. She immediately had a vocal melody and lyrics for his composition in her head, sent it over to him and… he was excited! It felt like both could communicate with each other through the music and realize, that they have found their musically soulmates!
Platronic released their debut single "Pride" in July 2020 and it has been very well received by the indie electronic music scene. End of August Kay and Sami finally got to meet and rehearsed together for the first time in Helsinki.
They are currently working on new songs, a video for their next release in October and both would love to perform live as soon as possible!
But how do they sound like?
Well, imagine Depeche Mode, Eurythmics and VNV Nation had met on a party and decided to do music together… Sweet with Roughness!
This Finnish-German Dreampop Duo doesn't believe in the latest technology in creating music and they don't run after the hottest sounds of the moment. Their debut happens to reflect the 80s, but the next songs will be different. The opportunity to explore genres keeps things fresh! Platronic just wants to create danceable, dreamy and daring sounds and melodies that will burn themselves into one's mind.
Music that makes your heart beat faster!
…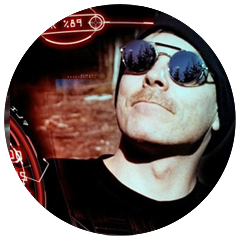 Some-E is a multigenre electronic music producer from Finland, who started creating music in 1990, just in time for getting in touch with warehouse techno, which shaped his music from that point on. Growing up in 80's gave a good view of development and rise of synthesizers and electronic music.
In his own music the contrast usually shows up in the form of strong beat with beautiful harmony. His biggest sources of inspiration in modern music history were the synthesizers in general, but acid house in the late 80's and techno in the early 90's. Genres or styles he's worked on, and will like to continue with are techno variants from minimal to gabber, acid house, 90's dance/trance, new age, ambient, EBM, goa trance, ballads, electro, synthwave.
2019 marked a significant year in music career for him: his own hardware synthesizer studio equipped with gear from around early 90's, including a large analog mixing desk, the first Spotify releases, first track on BeatPort and on vinyl, first remix projects via labels, remixing and connecting with other artists…like with german singer and songwriter Kay Burden…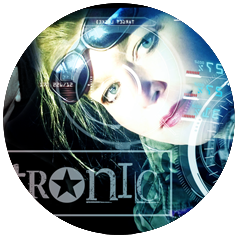 Kay Burden is a passionate singer and songwriter who can 'think' and 'feel' with her music. In her songs she loves to combine slightly melancholic but very catchy melodies with very emotional, intense and poetical lyrics.
She has been lead singer of a number of bands across Germany and done collaborations with artists from all over the world. In reviews she is often named in same breath as Alison Moyet and Terri Nunn. It was her love of electronic music of the 80s that brought her to work on German BSC project 2018 which subsequently led to a collaboration with award winning english electro artist and producer Mark Kendrick of 'Fused'. Their joined single "Tear me to pieces" (07/19) and the followed collab track "Never" (09/19) with scottish artist Jigsaw Sequence have been very well received in the underground radio and indie electronic music scene.
In Autumn 2019 Kay Burden has been awarded "3rd best female artists" by Radio Wigwam, UK!
March 2020 Kay was featured as guest singer on the brilliant new Version of the 80s classic "TV News" by Stereo in Solo (Paris) remixed by Mystic Experience (Suisse). Her latest charity song "Mother Earth" (05/20) – co-written by british producer All Star Motivator – has been brilliantly remixed by various international electronic artists. One of them was Some-E…

Now it's time for Platronic!